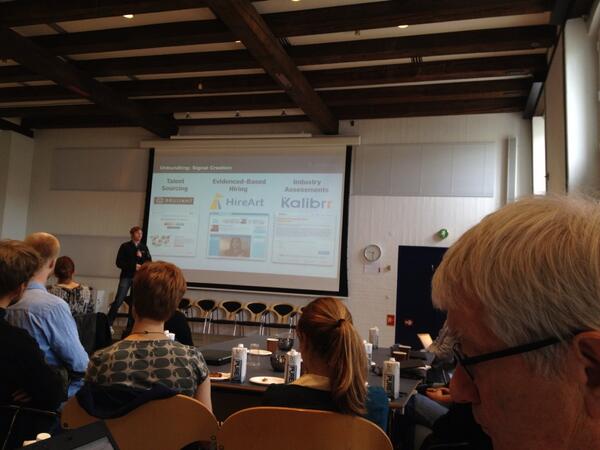 Last Wednesday I attended the morning session of the
EduDisrupt
meeting in Copenhagen. The talk that interested me most was by venture capitalist
Michael Staton
, a former history teacher (some things he has written
here
and
here
). Towards the end of the talk he flashed up four slides with companies he has invested in and some of them sounded pretty interesting. I managed to take picture of the last 3 so I could look them up later, which is what I am doing now.
Slide 1
I am pretty sure
Udemy
and
Edmodo
was on it.
Slide 2
(shown above)
Talent sourcing:
Brilliant
Evidenced hiring:
HireArt
Industry assessment:
Kalibrr
Slide 3
Peer motivation:
NovoEd
Coached curriculum:
Bloc
Expert guidance:
popexpert
Slide 4
Distributed schooling:
AltSchool
mSchool
General Assembly
Gap year
Can we, teachers or universities, provide similar services or use similar tools to identify, help, retain, and promote students?
This work is licensed under a
Creative Commons Attribution 4.0